Room service for tenants? The future of renting is here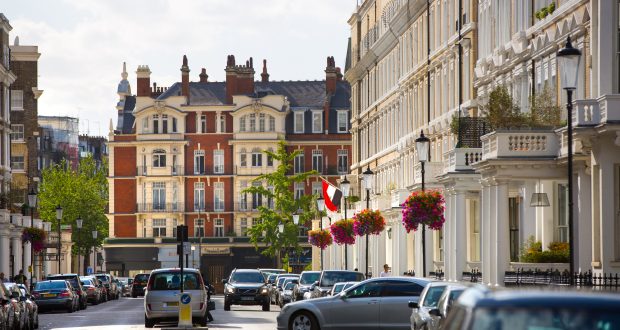 With her 1988 assured shorthold tenancy, and the growth of the buy-to-let mortgage, Maggie Thatcher created a generation of private landlords. In 2017 63% of households were rented privately, often by "mom and pop" operations.
The UK government's attempts to redress the balance have included ramping up taxes on landlords who hold properties in their own names. Annual taxes on so-called Enveloped Dwellings can now reach £236k a year.
The government's approach, however, may have contributed to a rather different situation. As DIY landlording becomes more onerous, ownership is shifting back to the pre-Thatcher days of big boy property investors. This time they're moving towards a fully-serviced, Airbnb-style solution.
It's a trend we've seen in mainland Europe for decades. Germany is perhaps furthest along, with a market dominated by institutional investors and very long-term tenancies. Now it's starting to catch on closer to home. Landlords such as Fizzy Living are buying up swathes of East London and offering their tenants perks including free broadband and a concierge.
What does this mean for super prime?
There are still plenty of "mom and pop" landlords in the super prime space. However, as hefty inheritance taxes push British and foreign buyers to sell up (opting to divide the proceeds amongst their children) investors are moving in.
These investors are seeking a new class of tenant. People with the cash to rent a London base for thousands per week rather than buying the same property and paying millions in stamp duty.
The high rental income comes with strings attached. Landlords will have to adapt to the Airbnb model by providing services such as hotel style sheets, towels and toiletries. It's not all downside though. In the US institutional landlords make 15% of their revenue from ancillary services sold to their tenants.
Another opportunity is the 'later life' sector. As we live for longer, many of us are opting to spend our final years in the comfort of a long-term rental. It takes a bit of extra planning and investment on the landlord's side but none of us are getting any younger, and the model is here to stay.
Covid-19 may also play a part in the transition to long-term rentals. As remote working, schooling, and (sadly) quarantine become normal, many of us are choosing to spend our isolation in style somewhere brand new. Whisper it, but this phenomenon may have even given birth to a new buzzword: 'longcationing'. You heard it here first!
Super prime London has shown it's ready for investors who will buy the best homes and make them available for long-term rentals complete with lifestyle services. Until the next Maggie Thatcher comes along, anyway.