How to manage
a family office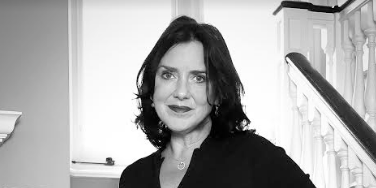 Caroline started her outsourced family office service 15 years ago before 'family office' became a buzzword.
London Property's Farnaz Fazaipour finds out how it all started, and how it all works.
You can find out how to work with Caroline by exploring the Caroline Baker page in our directory.
Listen to
the podcast
Read
the transcript
Welcome to the London property podcast. Today we're talking to Caroline Baker, the founder of Caroline Baker family offices based in prime central London who also have offices in New York and LA Milan, welcome. So can you tell us about how it all began? It began 15 years ago. And it was on the back of a client of mine in New York, who has a home here in Knightsbridge. And he wanted it looked after, as well as having all of his lifestyle requests and sort of private pa work taking care of when he was over here. So it started with the getting his home ready for when he and his wife arrived here in London. And, and then the lifestyle request around what they will be doing when they're staying in London restaurant bookings and cars from the airport. And then getting the house ready for their arrival with flowers and food and, and then on the less glamorous side is doing all of the service searching for the property and everything all contracts. Finally holding funds in our current account to meet all of the household expenditure. So that's how it started. And then when did you realise that there's actually a market for this to do it for other people, because obviously, 15 years ago, family office wasn't quite the buzzword, it is today. I started realising there's a market for it when you started doing what we do. Well, so a lot of what you were doing originally was for people who had theatre chairs in London, and it's far less costly to actually outsource it to a third party family office than to employ all the staff you need to deliver the same sort of service. And and I suppose that's where the business model developed from? Yep, absolutely. Absolutely. It is. Everything is under one roof. From the staffing, we have three separate companies, Caroline Baker property, where we do the project management, Caroline Baker staffing solutions, where we employ household staff for our clients. So they didn't have to run a payroll, and everything centred around to law. And then we've got Caroline big family office, which has all of the management. And I ran the operating of these properties, whether it's a small flat, or a large house, we've got the infrastructure to look after it. That's really interesting that you actually have a separate company for the staffing because when people are based overseas, it's actually quite complex for them to set up and run a PA Ye, isn't it, they think they need to be actually established as locals before they can even start doing that. Yeah, exactly. So people who have got a significant property here who want full time staff or their own, and they don't want to start running payroll, and dealing with UK employment laws. So that's where we can, you know, onboard all of that for them. And generally speaking, would you say that these are people who spend what a week or two a month a year in their properties? Or are they? Is there a mixed bag? Do you have people who come and go for work and need your services more frequently? No complete mixed bags, there might be people who have been here for months a year sort of split into weekly increments, or we've got people who are, you know, full UK read. So we've got a very broad mixed bag of clients. Okay, that's interesting. So take us through some of the things that the UK base people would use you for because that that obviously is a broader markets where people maybe don't realise that such services exist to make their lives run a lot more smoothly, and ultimately probably add a lot at less cost to them as well. Well, I think the people who live here full time are generally working for the greater part of of the week, stroke days, and they don't want to be waiting inside to oversee contractors. They don't want to deal with service scheduling. They don't want to deal with budgets and cost analysis of the annual running of their property. They do generally employ their staff if they live here full time, but it's also they don't necessarily require full time pa so we can just pick up on at least six hours of private pa work. Can admin work for them. So it just means that they can enjoy their home, they can walk out in the morning walk back in the evening, and they, they've got somebody there to oversee anyone who's going to be working within the property, we also have our full, three full time maintenance people, and we've got 15 full time housekeeper, again, they can have the use of one of our housekeepers for eight hours a week, two mornings a week, whatever it is. So very, very bespoke and tailor made to their requirements. So what would you say is so what is your onboarding process? So how much information do you gather about a person to make sure that everything runs according to, to their lifestyle and, and and smoothly? So every client has their own proposals, every client is different in with their requirements, there is no good or set buying into a certain level at CB we write a proposal based around their requirements, and every client is different. So which we always start with a property we don't really like taking clients on who don't have a property here in London. Because otherwise you'd become a concierge. So we start with the property and everything centred around the property. And then the sort of the PA work and lifestyle requests are added on to on to the property management piece. Okay, so that's a and presumably, the way that you get your clients is that one recommend to the other or you work closely with with other advisors? How how would people find it generally cut it, gentlemen, generally our clients come to us through lawyers or accountants, or such agents. Right? Okay. So once they've they've done the technical parts, then they need somebody to take take care of the day to day practicalities of their of their homes. I'm Nanda the property's been acquired, then we that's where they leave off when we come into play. And would you say that you do they have this specific person assigned to them, or anybody in your organisation can pick up? No, each client has their own client manager. And the client manager then brings all of it together with the accounting for the budget summary analysis. And the quarterly accounting is all done under under the instruction of the client manager. They'll then liaise with the housekeepers and maintenance team, or project managers also work alongside the client manager. And you've you've opened up offices in New York and LA, was that client driven? Or do you see that there is America like a server in Paris is client driven New York, and LA, just evolved out of relationships with the with my partners? So my company New York is Adam Baker, and I have a partnership in LA with weapon Baker. So we are very independent companies. We just, we, we we share clients, really we show our clients, but it's the same business model and the same service offering replicated in the various jurisdiction. And where would you say the majority of your clients are based? What nationalities They come from all over. But we've seen a big shift from the Middle East, where we were acquiring clients for many years. More to Hong Kong, and, and Curiously, America. So in the last 18 months, we've picked up several kinds, who are US based and several clients from the Far East. So it's an I don't know what how this will evolve after COVID. But I do think the landscape will change and we'll, we'll see a different profile of person and coming into London. I think a lot of the time when people think of outsourcing things like this to a family office, they kind of put a massive price tag on it. And they don't actually realise that when you go to person who does this day in day out who's doing it on scale, ultimately, it'll result in you having a more efficient setup, and potentially with less waste and more cost efficiency. So I think I think I do think you've hit the nail on the head, actually. Where it does make sense is that when somebody buys in London, then handed over to a company that specialises in this, I didn't know one of the big agents sets up a management arm to their business. But actually what they found was buyers don't want, they weren't all of the services kept apart. So if you bought a copy, you don't necessarily want the person who's sold your house and managing it. I think the services are best delivered by separate organisation. And as much as we will never become such agents, we will never buy and sell houses, we will stick to what we believe we're good at which is looking at managing them, staffing them, and making sure they're safe, and that they're the owners can just enjoy living. And then without the burden of the ongoing running. piece. So you don't maintain the relationship with the clients when it comes to their requirements with property investment and acquisitions and disposal? No, no, we pass it on. So we we hand on our clients properties to search agents if they're looking to sell, or agents that we absolutely are, we stick to what we're good at, which is the management of, of the house and the lifestyle request or personal shopping for the property. But that's where we begin an end. And no, of course we do the project management. But then that's the more sense of property management for buying selling. No, that's not what we do. And a lot of the times when people are coming from overseas to to prime central London, it's actually school driven. So do you do get a lot of that where people where your clients actually want to relocate, or they've got requirements for maintaining a home here because they've got school? They've got children going to school here? No, we haven't come across come across a request or a client who fits that profile. But if we do get requests for education, we again we hand on those relationships to education consultants. So if somebody says we're looking to put our children numbskulls, we're not sure what to do, we will put them in touch, we'll give at least two options on every service provider that we refer. So we tend to do one blue chip organisation, and then one more boutique, and then the client can choose. So apart from having people's homes managed, and making sure everything runs smoothly, you're sort of a doorway into living like a Londoner and guiding people in the right direction, even if it's not something that you do today. Totally. Yeah, exactly. So I don't I pass on the relation. We're happy to manage the relationship if the client prefers, but we prefer to pass it on, make two referrals to within that within that category. And and, and that's it, we sort of walk away at that point. So whether it be education, consultants, estate, agents, lawyers, accountants, we just facilitate introductions and move away. So what was interesting is that you said that one of the offices or presentations that you have is in Paris, and it was client driven. What we're seeing a little bit in the interior design world is that when you do one house for a property for a clutter, sorry, when you do one property for a clock, I'm going to start again. So what's really interesting is that you were saying that one of the representative offices you have in Paris was client driven. So presumably, you had a client who had a property here, and then wanted to replicate the same service level in Paris, you you went there, and you established what was required for the client there. We're seeing this in the interior design world where people live in their homes in a certain way. So when somebody knows how to deliver that in one jurisdiction, they take that team and have them do it in other places. Is that something that you imagine what happened with with with you? Or is that what you're trying to start to do with your New York and LA? Yeah, that's why we pick up in our other offices so that we run a profile of a house and have a client and then where they buy in another jurisdiction, we can set that house up and replicate the service offering in London. So it becomes a, you know, universal. Everything is run in the same way that the house is budgeted for in the same way the beds are made in the set everything the way the clothes are stored. It's replicated at each property. Great, and is there anything else that you'd like to share with me that I haven't Covered? No, I think that it, we're gonna have a very interesting time next year. I like to think that London is in a great place, I think we will. I think standing on our own outside of Brexit will attract a lot of people. And as long as London stays safe, we will continue to get people in to have people investing in the UK, it's a really exciting time for I think we need to see the back of COVID. And I think that, you know, there are some great service providers, I think London is a really not just a vibrant place, but really does have the best of the best. And I think people have used this time during clover quite wisely to relook at their service offerings, see where they can better it, where, where things can be improved. And I think we're primed and ready now to hopefully have a very exciting and productive 2021. Caroline, can you please tell us what it is that your company does. So we look after the homes of high net worth in London who don't live in unnecessarily full time. And we will take care of all of the service scheduling through our bespoke software that was written for us where we store all earner manuals, serial numbers, everything relevant to our clients properties, whether it's a one bedroom apartment, or it's 22,000 feet in Belgrave square, we then we can project manage through Caroline Baker property bringing all the teams together relevant for a full refurb. And after service settling and sort of property management, but at the sort of highest level, we get the properties ready for the end as arrivals we take care of any lifestyle requests. We've got our own team of fully employed housekeepers who our clients can use and they can dial up when they're in residence, and then dial down the service when they leave. And we have our maintenance team. And we can hold funds in our client account to meet all household expenditure backed up by an annual budget and quarterly accounts in arrears. So it really is a one stop service for everything around the household. The lifestyle here request will extend to introductions to other professional organisations. But we we facilitate those introductions, and then we leave the clients to enjoy that relationship, whether it is with a such agent, an estate agent, an education consultant, doctors, specialists, whoever it is we can we are more than happy to make those introductions at the highest level. And, and and otherwise we look after the home. It is really a business based on relationships, isn't it? And the other question I wanted to ask you is who would benefit most from this? What is the ideal profile of that client? Who once they find Caroline Bakker private office? They'd be like, yes, this is the answer to all of my problems. It is the the the client, the potential client who would think this is absolutely what I needed somebody who doesn't have their own family office in London, who doesn't have their own structure, to manage their property from paying all of their bills, to employing their household staff, or putting on an ad hoc or temporary housekeeping solution to maintenance through Yes, maintenance support our handyman service, or project management service, it really means that you can buy a property in London and walk away and just come to when you want to enjoy London. But so we take the headache, the admin on and the employment of staff away and yeah, so our clients can enjoy their homes, and potentially save them some of the overheads as well as all of the stress. Yep. Yep, completely. Brilliant. Well, thank you very much for your time today. And we look forward to walking with you and your dogs in Battersea Park. Interesting about interviewing people like yourself who are at the top of their game. And what they do is, the more specialised you are in the service that you provide, the better your business growth is, because once you try to be everything to everyone, then you're diluting the value. Whereas if you just stick to what you do, well that actually fits in with your persona. Then you will have a very solid basis from which to grow. Is that something that you've experienced yourself? Yeah, completely, you'll have, you will have a strong business model. And I diversified at one point into being a can doing construction myself and I realised, you know what, this isn't such a great idea. Why don't I think what I'm getting at with managing optive and perhaps extend as far as project management, but I need to stop at that point. So yes, I couldn't agree more, that we will have a strong business model that gives us a very strong message. We know what we're doing. We like to think we're the best at it. And we don't feel threatened. We hope you enjoyed that. Caroline beta family office, London, New York, Los Angeles. To get in touch email info at London property.co.uk